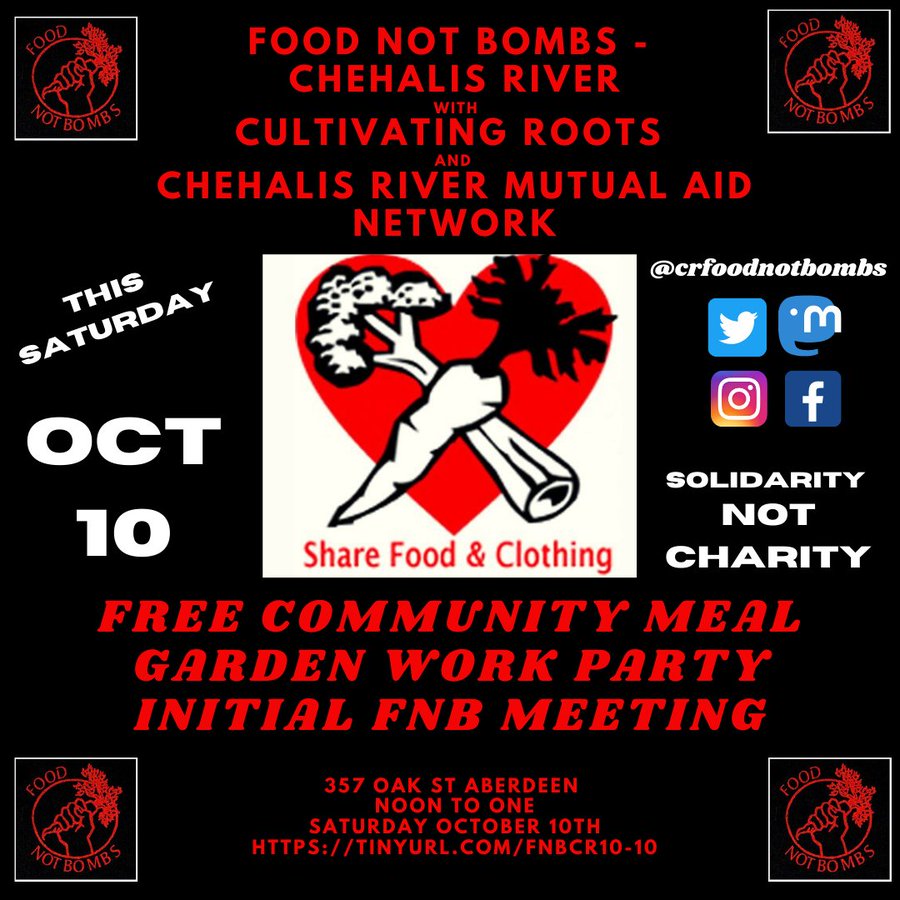 EVENT 10/10 – We will be hosting the above mentioned event in partnership with Food Not Bombs, Cultivating Roots, and Activism in Action.
We are holding this event in order to drum up some interest in these local mutual aid projects as well as to bring people together to meet and talk about other projects in need of starting, current needs, future events, and anything else that we feel needs addressed.
Is looking for volunteers to help turn over the garden beds for the end of the season. A few beds need repair, and of course they would love to bring the local community out to get in touch with the garden. They will be working with FNB to ensure that the garden is producing as much food for as many people as possible. They would also like help installing a free pantry located at the garden.
Will be tabling some tasty vegan food made with ingredients from the garden, as well as looking to recruit some volunteers for future organizing and actions. (think community fridges, free pantries, etc). They will also be accepting donations of any food products AIA cannot make use of.
Is and has been working closely with many mutual aid groups in the PNW region to bring supplies to people affected by COVID-19, wildfires, and capitalism generally. They will be collecting for a run to Idaho this week, and hope to make some more local connections to bring their excellent work home. Please follow them on Facebook and check below for a needs list from Snack Bloc PDX and Fire Igniting the Spirit: